Post by LarryBart on Aug 26, 2004 8:57:18 GMT -5
Gent's and Ladies:
---
The current host for this thread is going off-line and will not host the images or text any longer. In an effort not to lose this valuable information I have parked the Photo's with imbedded text on Photobucket and all remaining text on Proboards. In addition a complete back-up is stored on my computer hard drive as well as to a CD. ( Just In Case ).
Best Regards Larry Bart
---
The Walker rotor drilling tutorial
---
If you wish to save for printing any of the Photo's or drilling diagrams they are in JPG format. Hold your mouse over the item you wish to save and right click your mouse. A screen will pop-up, choose the option Save AS. The current file name you are over will show in the Pop-up screen. Using the mouse choose the location you wish to save to and click save. Now you are free to print with your favorite program.
---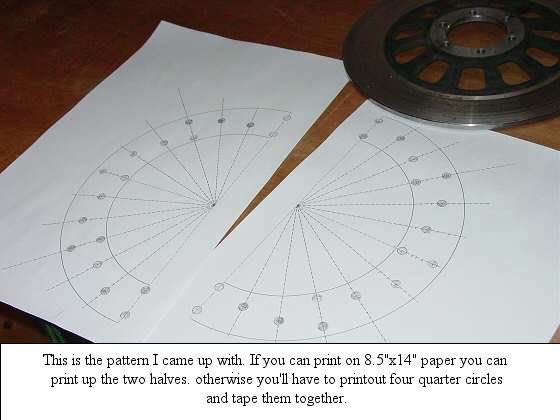 The Templates are made to print out at full size on 8.5"x14" paper. Then you just tape the two halves together. If you can only print on 8.5"x11" paper you will need to tape four quarter pieces together.
This is the pattern I used for my discs above
photobucket.com/albums/v114/LarryBart100/dots01.jpg
[/img]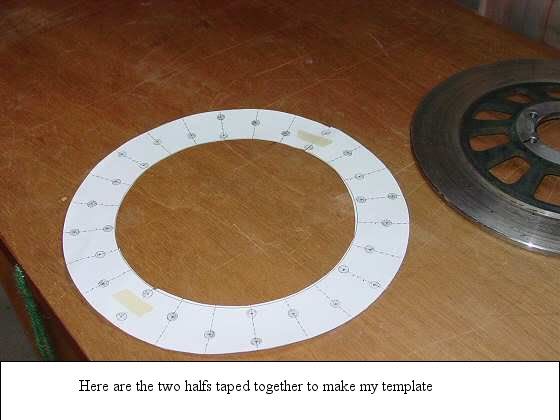 These templates are made so that you can create your own custom pattern. Just take a compass and place the point in the center, then move the lead tip out to the pre-measured dots and make your arches around the pattern.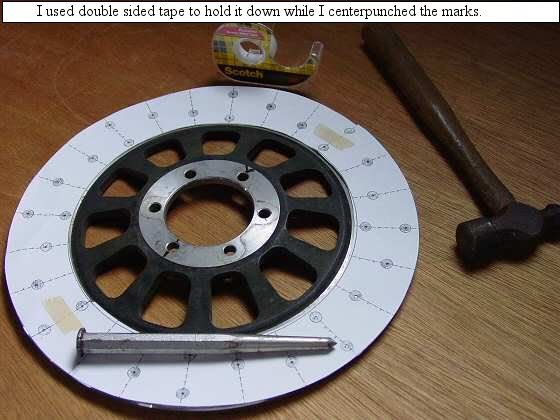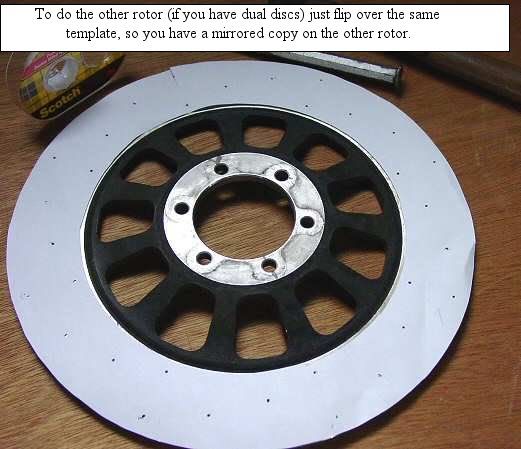 Once you've done that, you can create your own design and try it out on paper before committing it to metal. I must have sketched up about a hundred different ideas before I drilled anything.
- Set your drill press to a slow speed of about 300 to 600 rpm.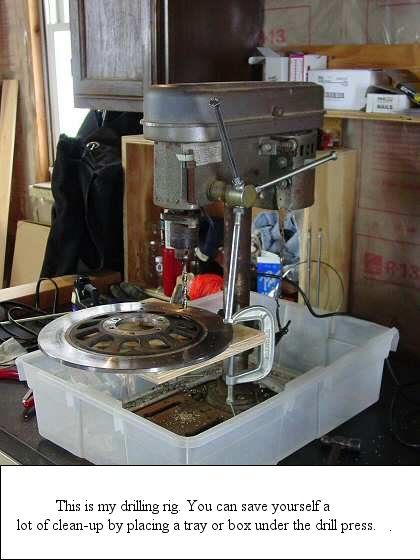 - Cutting oil is a must, it makes a big difference in the life of your bits and how clean the holes turn out.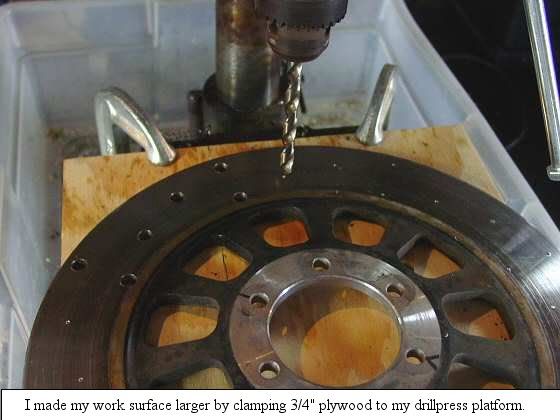 - Cheap drill bits will die fast. It's well worth it to buy good bits from the start.
- Common sizes for drill bit/hole sizes are 1/4", 5/16" & 3/8".
photobucket.com/albums/v114/LarryBart100/RotorDrill08.jpg
[/img]
photobucket.com/albums/v114/LarryBart100/RotorDrill09.jpg
[/img]
photobucket.com/albums/v114/LarryBart100/dots01.jpg
[/img]
No matter what hole size or pattern you choose just make sure the hole size and pattern overlap to allow the entire brake pad area to be swept.
(see diagram below)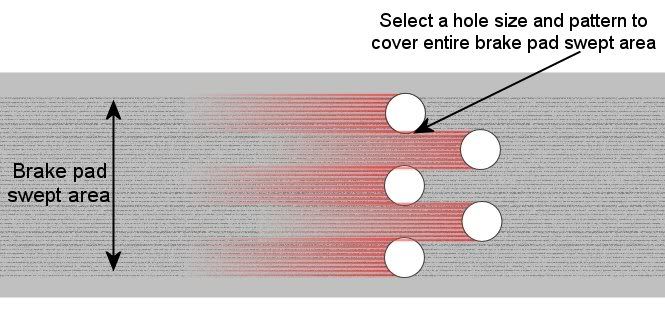 Here are a just a few of the others that came I up with but didn't use.
One Dot

Two Dots

Three Dots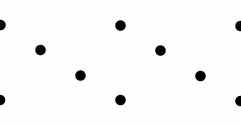 Four Dots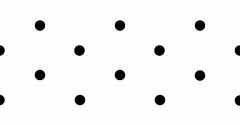 Five Dots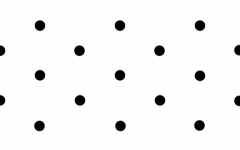 Six Dots

24 Spaces 4 Holes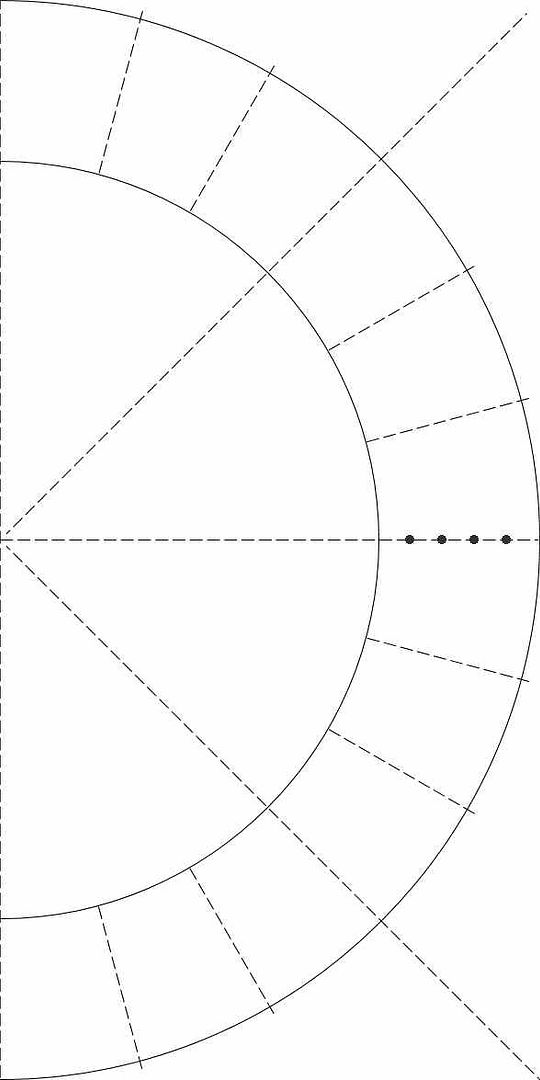 24 Spaces 5 Holes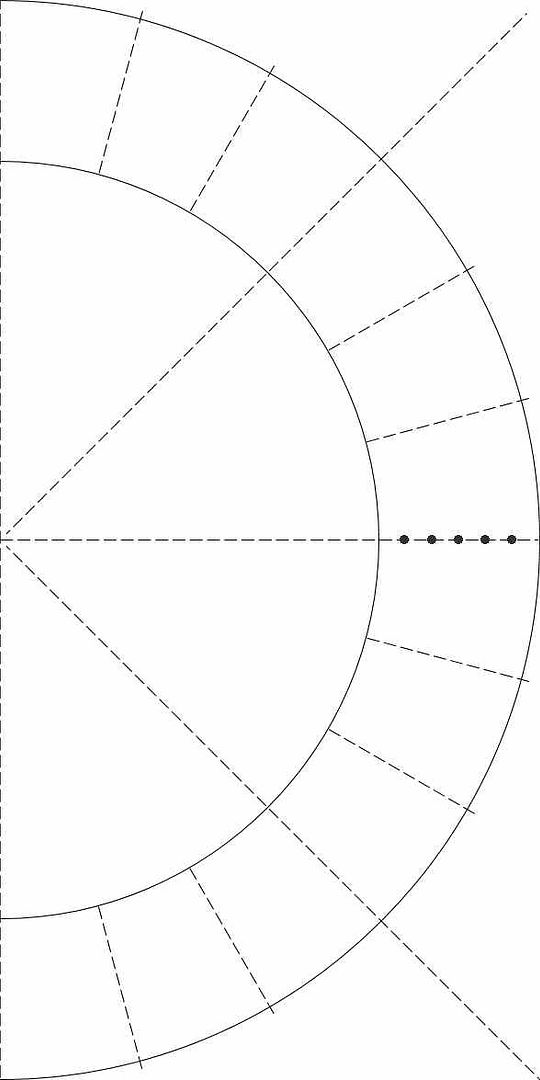 2 Spaces 4 Holes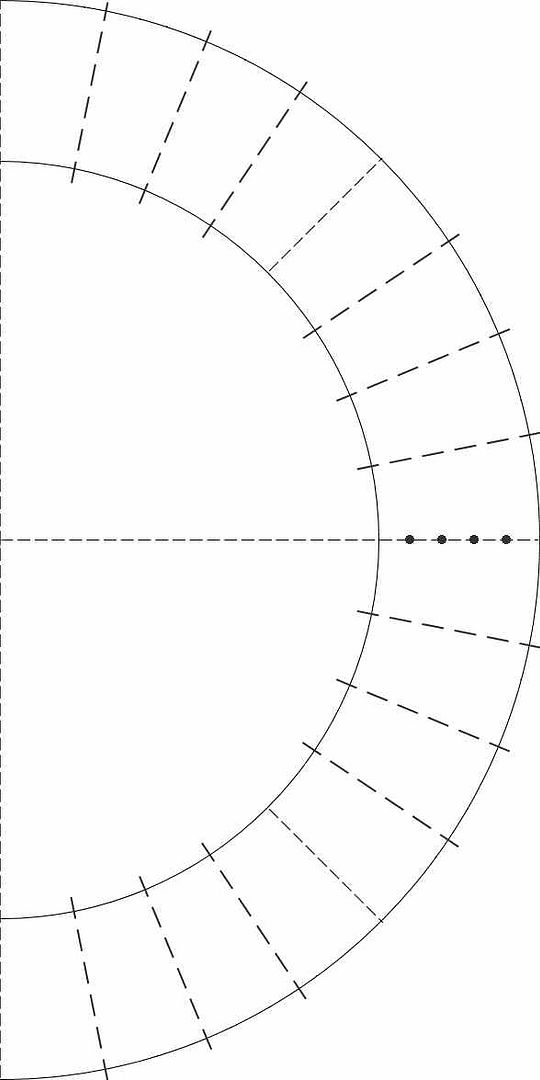 2 Spaces 5 Holes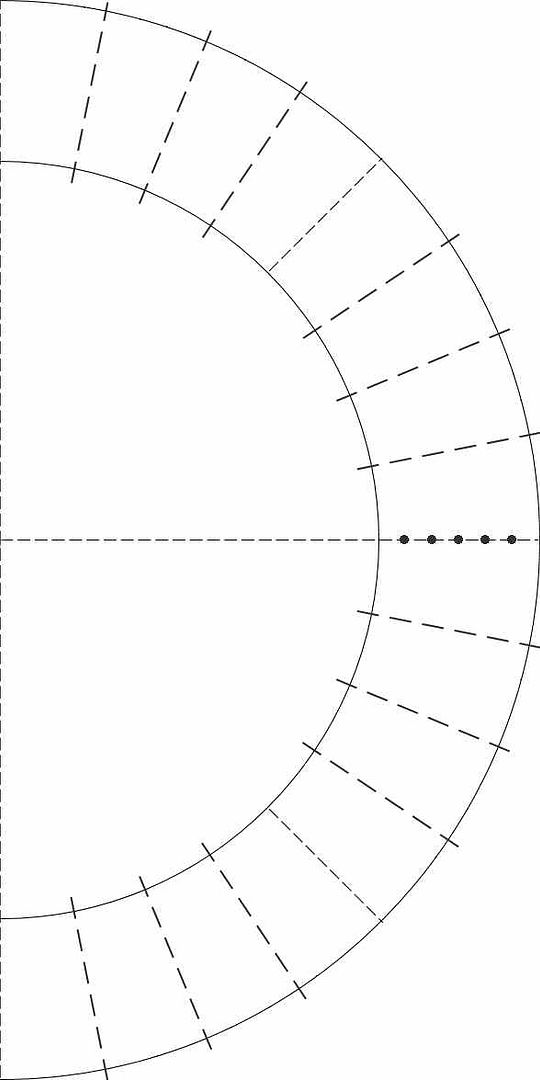 40 Spaces 4 Holes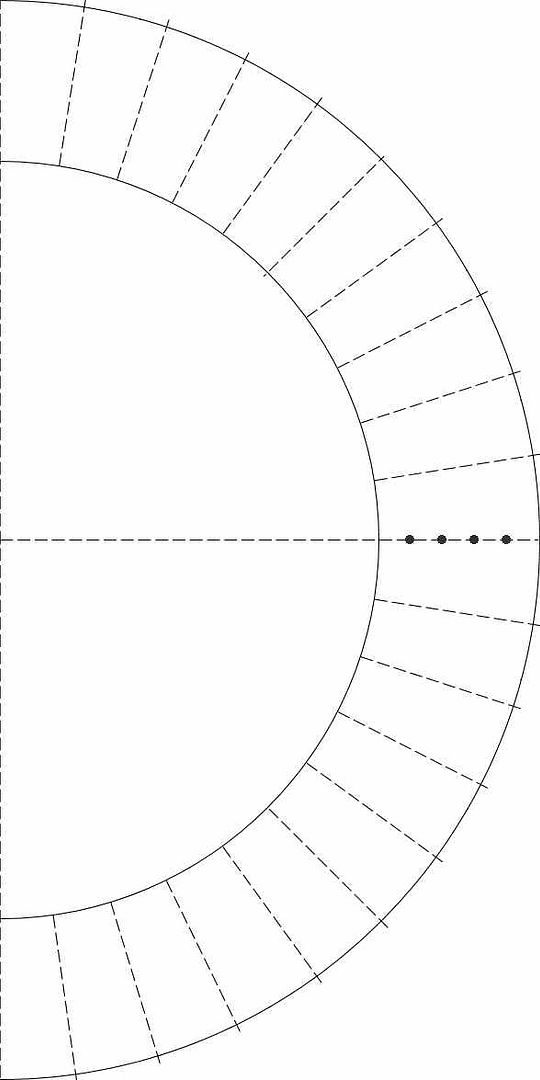 40 Spaces 5 Holes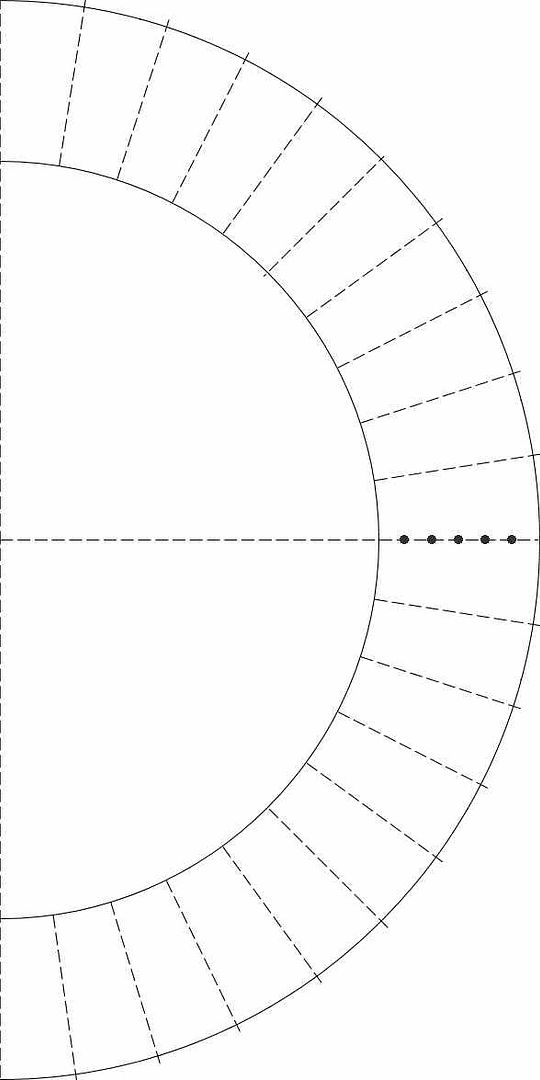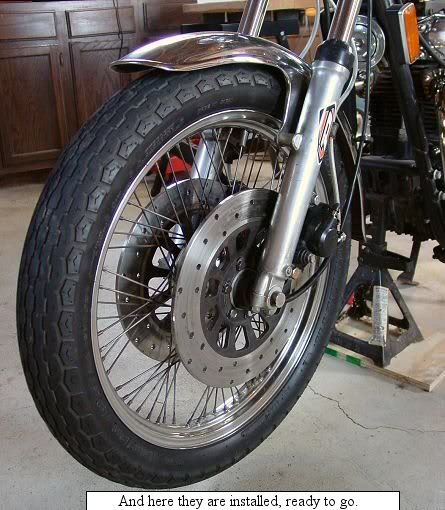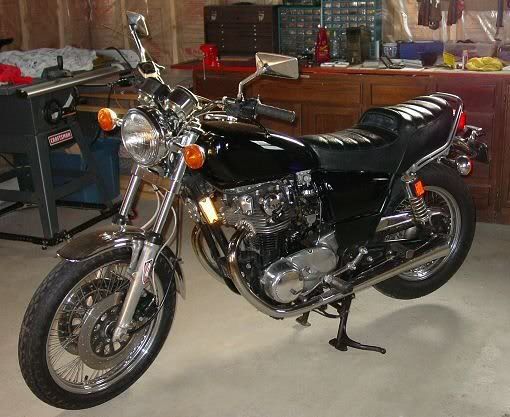 All coments Welcome